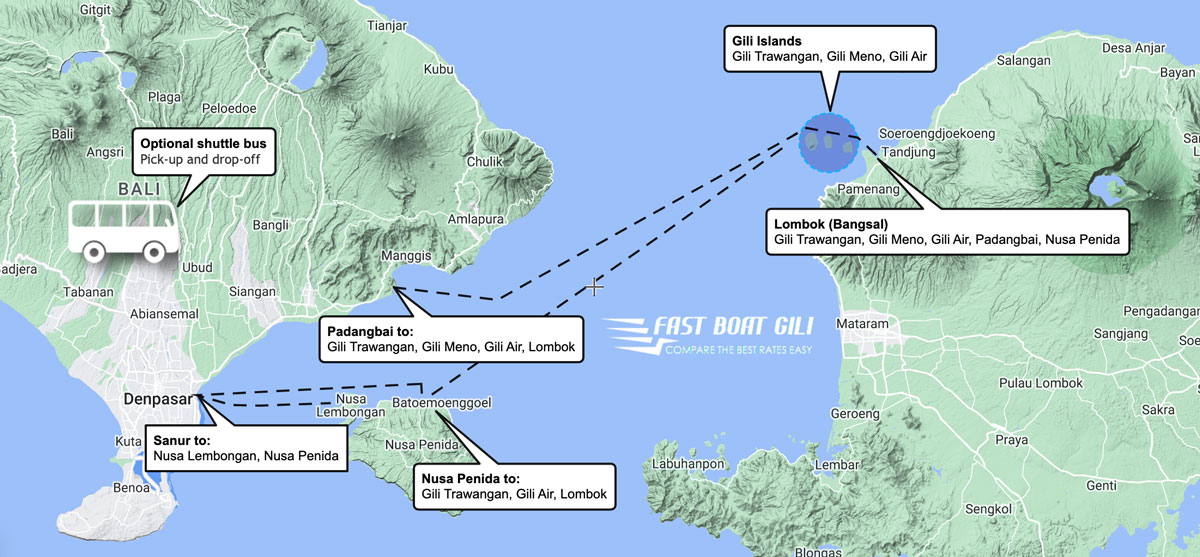 Nusa Lembongan is an island located in the south of and still part of Bali. Nowadays become very popular with lots of Instagramable objects that attract thousands of tourists. It has fantastic beaches lining up the island. Although hotels and restaurants are now filling the place it is still very innocent delivering the feeling to be on Earth Paradise.
Only a small ride of 30 minutes is needed to reach Lembongan from Bali. The fast boat is departing either from Sanur or Padangbai directly to the island. Morning boat is available starting 10.00 am and the latest boat is going at 5.30 pm
Here's everything you need to know about how to get to the Gili islands from Bali on budget-friendly way fastboatgili.com.
Fast Boat from Bali to Nusa Lembongan:
D' Camel Fast Ferry
Schedule:
Available dates and times are displayed during the booking