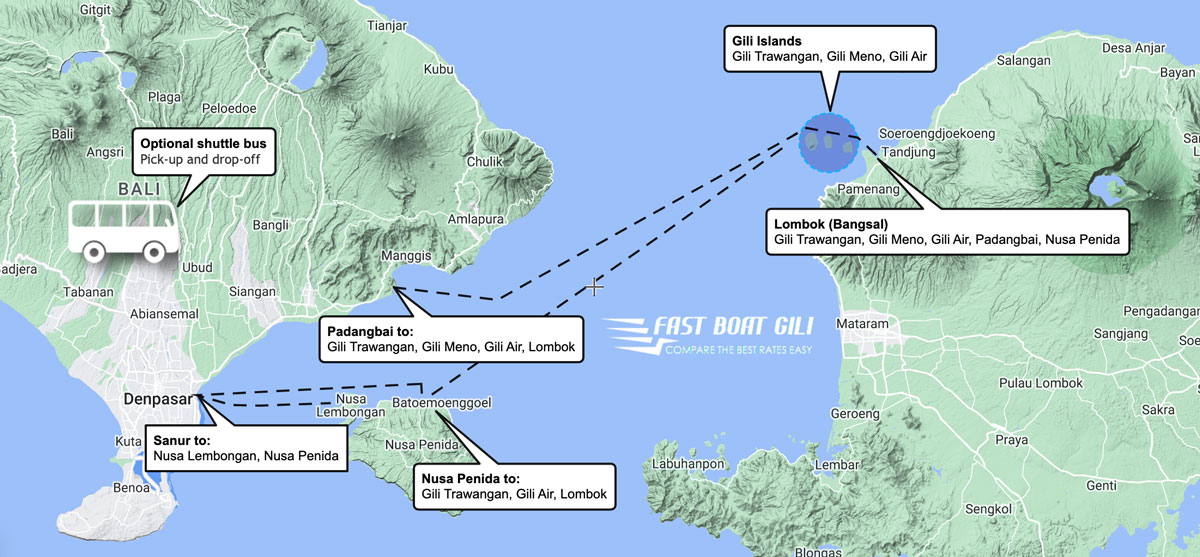 In the previous time, the people in Nusa Penida are life only from fishing & seaweed farming. Being less popular than its sister island of Lembongan, Nusa Penida serves more authentic natural beauty of virgin beaches, rocky hills, and the famous sacred temple of Dalem Peed.
Only a small ride of 30 minutes is needed to reach Nusa Penida from Bali mainland by Fast Boat. The boat is departing either from Sanur or Padangbai directly to the island. Morning boat is available started 8.30 am and the latest boat is going at 4.00 pm
Here's everything you need to know about how to get to the Gili islands from Bali on budget-friendly way fastboatgili.com.
Fast Boat from Bali to Nusa Penida:
Caspla Sea View, Crown Fast Cruises
Schedule:
Available dates and times are displayed during the booking